Yashin Manraj, CEO
A paradigm shift is taking root in the world of software development. Recuperating from pandemic-induced losses, companies want to increase the agility and efficiency of their software development lifecycle, from ideation to commercialization, with low operational expenses. Even though low-code and no-code platforms have played a key role in facilitating lean software development, they rank low on scalability, flexibility, and security.
---
Pvotal is overcoming the limitations of low-code platforms with the power of 'LowOps.'
Its customized LowOps solutions enable organizations to automate a sizeable part of their software development lifecycle, allowing them to scale their operations without a huge development team.
According to Yashin Manraj, CEO of Pvotal, "Our next-gen LowOps tools help organizations achieve higher operational efficiency with minimum resources while gaining effective oversight across their business processes."
LCNC with a Twist
While the last decade was about low-code, no-code platforms revolutionizing software development with little to no coding, the hype around them has started to fizzle. This largely stems from a lack of code ownership, fixed templates for building software products, restricted control over the code within applications, and limited UI and design choices.
Amid this backdrop, Pvotal's LowOps tools turned out to be a boon for organizations looking to expedite software development with higher productivity.
It takes the best practices in DevSecOps, AIOps, and CloudOps, and meshes them with LCNC concepts to adopt a business-oriented approach to software development. The LowOps tools handle everything from automating the deployment to scaling of applications, while minimizing the details of networking across multiple cloud providers, on-premise infrastructure, CI/CD, and security updates.
It enables companies to minimize the number of operations that require a substantial workforce, including quality control experts, UX designers, copywriters, and DevOps coders.
What further sets Pvotal's 'LowOps' solutions apart is the level of scalability they offer to help an organization upgrade its existing software development infrastructure.
Organizations often hit a wall with LCNC platforms when they try to scale their operations to fulfill growing customer demands.
The platforms do not allow developers to build new feature sets if they are not present in the static libraries. This makes testing and releasing new features or upgrading the application cumbersome. It also prolongs the time between an application's ideation and commercialization.
Pvotal's fully automated software development infrastructure, powered by a universal gRPC-based framework built on next-generation protocols, empowers customers to quickly develop software using dynamic libraries. It helps them rapidly scale their operations according to user demands without incurring massive expenses.
There are numerous success stories that validate the excellence of Pvotal's LowOps tools. A particular instance is when Emirates contacted it to build, in 20 days, a solution for managing concessions, payments, and ticketing for thousands at the Rugby World Cup.
Pvotal took up the challenge and, without a team present on-site, gained a view of the client's operations through in-depth consultations.
"Based on in-depth consultations with clients, we effectively brainstorm ideas for product development"

— Yashin Manraj, CEO
Following a remote deployment of its tools and engines, Pvotal built the entire platform in less than 16 days to the satisfaction of one of the world's biggest airlines and consumer brands. It helped them successfully manage all event-related operations without hurdles.
A Distinct Blend of Security and Flexibility
At a point in time when organizational assets are frequently susceptible to cyberattacks due to their dependency on third-party libraries, Pvotal puts security at the core of its solutions. Powered by open-source technologies, its cloud-based libraries add a layer of security to the client's IT infrastructure that is on par with stringent banking and cryptocurrency protocols that protect user data and transactions.
When a company lost about $11 million in three months after a third-party library they were relying upon was hacked, Pvotal thoroughly examined the client's operations to find the root cause of the leak. They also analyzed the client's processes to find out how hackers got access to the passwords and how they were able to manage fake financial activities on their payment gateways. Based on the findings a fully secured automated platform with codes deployed entirely in the cloud was created. It allowed the client to optimize their development environment and fortify their IT infrastructure.
Organizations can deploy Pvotal's LowOps solutions from anywhere globally to gain complete flexibility.
Clients can send the business logic, which the team at Pvotal implements in its libraries to help develop products faster and keep operational costs as low as possible in the long term.
Building on Customer-Centricity
Pvotal believes in not just building software products and handing them over to the clients, but helping clients launch a product that justifies their business objectives.
While embarking on a new project, the team goes through an exploratory phase, leveraging its years of industry application expertise for the client's product development lifecycle. It conducts extensive research on relevant industry topics, audiences, and competitors and holds meetings with key stakeholders.
"Based on in-depth consultations with clients, we effectively brainstorm ideas for product development," states Manraj.
A success story that reflects the impact of Pvotal's consultative approach is its partnering with an e-commerce company that was facing issues generating online sales. The client was under the notion that market changes and other socioeconomic developments fueled the crisis. But they overlooked the causal factor.
"We help organizations leverage our next-gen 'low ops' tools to operate with minimum resources while gaining effective oversight across all business processe"
Whenever a customer puts more than 15 items in their cart, the page would time out. The client's team neglected to investigate it for quite a while.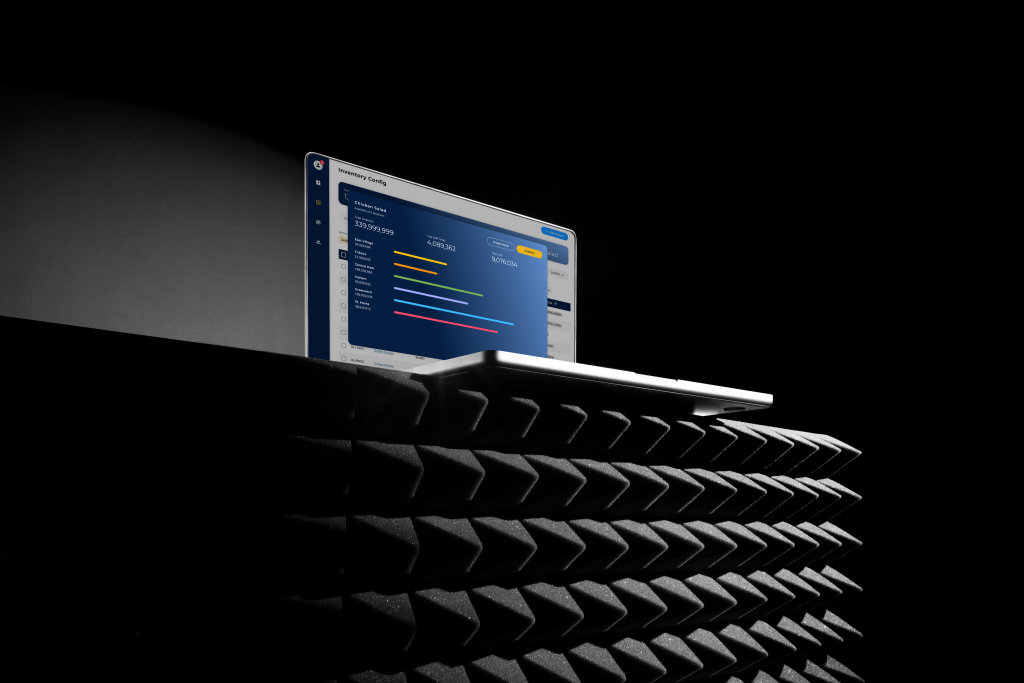 Pvotal thoroughly scanned the client's social media pages using code from its libraries. It discovered that the customer portal was inoperative for an extended period. As a result, the client could not keep track of customer feedback and make improvements based on them. Pvotal made the portal functional, and the client's sales tripled over the following few months.
Having transformed numerous business operations with a magnifying effect on clients' revenue and overall business growth, Pvotal is making the most of its experience to build additional functionalities within its core libraries and enhance its next-gen 'LowOps' tools.
Meanwhile, it is focusing on fostering a great work culture, investing heavily in its employees' well-being with a fully-remote, multicultural workplace that unleashes creativity and rewards individual contributions.
Powered by the collective strength of its groundbreaking solutions, personalized client engagements, and highly talented workforce, Pvotal is determined to help more organizations scale their businesses, streamline operational workflows, and maintain cyber resiliency, leading to operational excellence.